16 Unit - Santa Monica
Santa Monica
INVESTMENT HIGHLIGHTS
Class A Location in Ocean Park neighborhood of Santa Monica (AHH Income ±$122,576 within a-mile radius)
Walker's Paradise (Walkscore: 91!), across the street from Santa Monica High School, and walking distance to Santa Monica Civic Center, Santa Monica Beach, Downtown Santa Monica/3rd Street Promenade, Santa Monica Pier, Metrolink light-rail station, and ALL the best amenities the city has to offer!
Assumable Loan at 3.948% interest rate fixed until Dec 2024 (30-year term starting from Dec 2014)!
Attractive CAP Rate with significant rental upside potential (±35%) for a very attractive proforma CAP Rate
Seller has never attempted any buyouts! Higher natural turnover of units which provides real opportunity to unlock rental upside
Priced very attractively compared to other on-market apartments in the same Ocean Park neighborhood!
PROPERTY HIGHLIGHTS
Easy to operate and rent 16-unit apartment 5 blocks from Santa Monica Beach
Large and bright units (1bedroom ±700 - ±800 sqft) with partial ocean views from several units
Unit mix encourages younger tenant mix with higher mobility and creates faster natural turnover
Elevator, secured entrance/parking with storage cabinet, shared laundry facility, separately metered for electricity and gas
Approximately 8-units have been tastefully upgraded during current ownership
Some units have been upgraded with luxury vinyl hardwood floors, new kitchens, and new bathrooms
Secured entrance and parking; separately metered for electricity and gas, elevator and shared laundry room
Ample parking! 21 spaces (5 tandem) for 16 units! Y/B 1969 Actual CAP Rate 3.34% - Proforma CAP Rate 5.18%!

DISCLAIMER: 이 매물은 해당 에이전트가 직접 올린 내용으로 내용에 대한 모든 책임은 해당 에이전트에게 있으며, 이 내용을 본 후 결정한 판단에 대한 책임은 게시물을 본 이용자 본인에게 있습니다. 라디오코리아는 이 글에 대한 내용을 보증하지 않으며, 이 정보를 사용하여 발생하는 결과에 대하여 어떠한 책임도 지지 않습니다.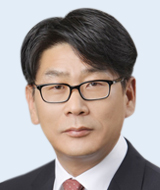 케빈 백 Kevin Baek

Broker Associate
949) 800-9923
주소:

8 Corporate Park #220




Irvine, CA 92606

전화번호:

949) 851-8900

팩스번호:

949) 851-8901

이메일:

CalB.R.E#

01791559



| | 융자종류 | 오늘 | 등락 | 지난주 | |
| --- | --- | --- | --- | --- | --- |
| | 30년 고정 | 3.84% | ▼ | 3.91% | |
| | 15년 고정 | 3.17% | ▼ | 3.20% | |
| | 30년 고정 재융자 | 3.83% | ▼ | 3.93% | |
| | 15년 고정 재융자 | 3.18% | ▼ | 3.20% | |
| | 30년 점보 | 4.10% | ▼ | 4.13% | |
| | 5/1 ARM 재융자 | 3.91% | ▲ | 3.89% | |
로스엔젤레스 평균 융자율 기준