http://www.kibombroker.com/sandwich-bagel-and-juice-shop-newport-beach…
[15]
Sandwich, Bagel and Juice Shop (NewPort Beach) $89,000
Newport Beach CA
1. PLEASE SUBMIT NDA AT BELOW LINK TO GET PROPERTY ADDRESS.
2. PLEASE VISIT THE LOCATION FIRST.
3. ASK QUESTIONS BY EMAIL OR TEXT.
Asset Sale
located across from the beach in the very affluent area of Newport Beach. This bistro not only offers access to over 6 million visitors a year, but is also home to an upscale, beach-loving, hungry clientele.
The owner has done an outstanding job utilizing the space. This sandwich and juice shop is pristine, hip and welcoming, with rustic faux wood tile and grass walls, easy read hanging chalk boards showcasing their menu and incredible accent lighting. All the equipment is brand new and well maintained. In addition, the bistro has been awarded a 2019 health department Certificate of Excellence; they're spotless, they earned it.
The business partners are going different directions, so it's time to sell the business. We all know the money, time, and frustration required to build out a space; you can drain all your funds before even opening the doors! This owner has already done all the difficult and expensive work; save your money for working capital and marketing! Despite online reviews raving about the food quality, there is much room to grow their online presence; their Instagram and Facebook have a minimal following. Utilize social media, advertising, and marketing to grow your bottomline! Also, the owners are missing a big one: they close at 3 (or 4) pm, missing some of the most profitable hours at the location, especially during the summer. Expand to corporate events, private parties and event catering to put more money into your pocket! Two options for this location: either operate the same (or a similar) sandwich business or rebrand the space with your winning concept! This would be fantastic location for poke, boba, gelato, coffee/tea, shaved ice, beach snack bar or even charcuterie!
If you are looking for a premiere location only steps to the beach, then you have found the ideal space with the ideal rent. Rarely do South Orange County opportunities come up and the demand is high! If you are interested, do not hesitate to take advantage of this location, as it will not last!
Price
$89,000
Inventory
$2,500
Total Asking Price
$91,500
Transfer Fees
Lease Transfer Fee $500
Owner Financing
No
Owner Training
Yes

Rent
$2,785
Monthly
CAM
$986
Monthly
Security Deposit
$7,174
Space
930
Sq. Ft.
Indoor Seating
7
Patio Seating
4
Parking
Small lot and ample metered beach parking
ease Expires
March 2023
Options
1x 5yr
Annual Increases: Lease
3%
Annual Increases: Options
3%
Additional Lease Terms
Tenant friendly seasonal lease (stated monthly rate is 12-month average)
Total Sales
$72,485
June 14-Dec 31, 2018
Income
Asset Sale
Employees
0 F/T ·
2 P/T ·
0 Ind. Contractors
Payroll
$7,321
YTD
Current Licensing
Business License (City) · Health Permit · Seller's Permit
Lease & Contracts
Equipment Lease
Reason for Sale
Partnership Split
Franchise Details
Business is not a franchise
Business Type
Food, Retail · Sandwiches
Current Ownership
1 year , since Jun. 2018
Business Established
June 2018
Business Hours
Open:
7 Days a Week
Closed:
None
Hours:
Mon-Fri 9am-3pm, Sat & Sun 9am-4pm
Owner's Hours
Full Time
Steps to the Beach!
High foot traffic area, with over 6 Million Visitors Each Year!
Low rent and virtually new build out
Additional upstairs storage/small office not included in rent or square footage rate (approx. 150 sqft)
Equipment Value (Estimate)
$30,000
Excluded Equipment (Personal Effects)
None
Equipment Owned by Outside Vendors
Coca Cola Refrigerator, Lease equipment & delivery service tablets
Additional Details
None

Restaurant Improvements
In-Ground Grease Traps
Shared Grease Trap-(Buyer to Verify)
(Buyer to verify all required city approvals)
Estimated Value to Build Similar Location
$150,000

DISCLAIMER: 이 매물은 해당 에이전트가 직접 올린 내용으로 내용에 대한 모든 책임은 해당 에이전트에게 있으며, 이 내용을 본 후 결정한 판단에 대한 책임은 게시물을 본 이용자 본인에게 있습니다. 라디오코리아는 이 글에 대한 내용을 보증하지 않으며, 이 정보를 사용하여 발생하는 결과에 대하여 어떠한 책임도 지지 않습니다.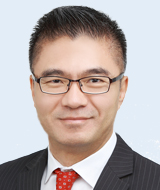 김기범 Ki Bom Kim

Realtor
213) 820-2839
주소:

3435 Wilshire Blvd #1828




Los Angeles, CA 90010

전화번호:

213) 380-1500

팩스번호:

213) 788-1100

웹사이트:

이메일:

CalD.R.E#

01991677



| | 융자종류 | 오늘 | 등락 | 지난주 | |
| --- | --- | --- | --- | --- | --- |
| | 30년 고정 | 3.90% | ▼ | 3.99% | |
| | 15년 고정 | 3.20% | ▼ | 3.25% | |
| | 30년 고정 재융자 | 3.92% | ▼ | 3.99% | |
| | 15년 고정 재융자 | 3.21% | ▼ | 3.25% | |
| | 30년 점보 | 4.09% | ▼ | 4.19% | |
| | 5/1 ARM 재융자 | 3.83% | ▼ | 3.87% | |
로스엔젤레스 평균 융자율 기준